Roxbury Camp Map - Sunbeam Center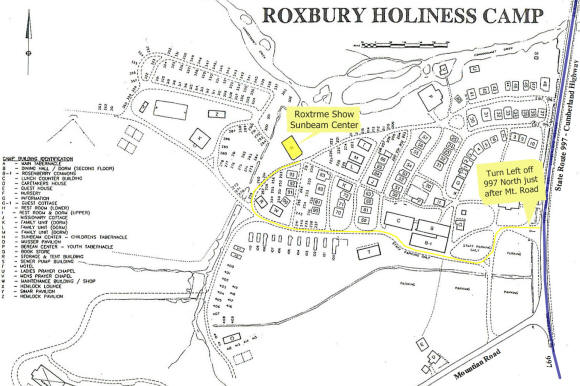 Follow the yellow line. The building looks like a old time pavilion with very high knee walls. There is a playground to the right and a creek behind.
Directions in the camp: Turn into the Camp and bare left, then bare right around the camp office building. Follow the same road back and look for the sign below. Turn left where the sign says "Berean Center" and the Sunbeam Center (way cooler than the name sounds) is almost immediately visible and will be on your left, although when you first see it - it will look straight ahead or even a bit to the right.
Pictures for identification: (Click for larger images)